In today's digital age, social media has become an essential tool for businesses of all sizes. With its ability to reach customers around the globe and boost brand awareness, it's no surprise that companies are investing more and more resources into their social media strategies. But with so many businesses vying for attention on the same platforms, it can be difficult to stand out.
The key to success is to understand the steps necessary to increase your social media exposure and make sure your efforts are effective. In this article, we'll cover 20 methods for growing your social media exposure.
1. Leverage Influencers
Influencers are people with a large following on social media who can help you reach potential customers. By partnering with influencers, you can benefit from their reach and reputation. Consider offering them a free product or service in exchange for a post that promotes your brand.
2. Utilize Shareable Content
Create content that your audience will find interesting and shareable. This could include helpful tips, interesting stories, or informative videos. Make sure to use visuals, such as infographics and images, which have been proven to be more effective than text-only posts.
3. Optimize Your Page
Make sure your profile is optimized for the platforms you're using. Fill out all the information fields, including location, website, and contact info. Add a profile photo and cover photo that's consistent with your brand's aesthetic.
4. Run Contests and Promotions
Contests are an effective way to get your followers to engage with your page. Consider offering discounts, free products, or exclusive access to your services. You can also host giveaways and sweepstakes to entice people to follow your page.
5. Invest in Paid Ads
Paid ads are an effective way to reach new audiences. You can target specific demographics, such as age, location, or interests. This will help you reach people who are most likely to be interested in your product or service.
6. Utilize Hashtags
Hashtags are a great way to increase visibility and engagement. When used strategically, they can help you reach new audiences and connect with potential customers. Consider creating a branded hashtag for customers to use when posting about your business.
7. Branch Out to Other Platforms
Don't limit yourself to just one platform. Branching out to other platforms, such as Pinterest and Instagram, can help you reach new audiences. Consider creating different content for each platform to maximize your reach.
8. Create an Engaging Profile
Your profile should be engaging and informative. Make sure to include a detailed description of your business and what it offers. You should also include relevant keywords to help with search engine optimization.
9. Focus on Quality over Quantity
When it comes to content, quality should always be prioritized over quantity. Focus on creating content that's interesting, informative, and engaging. Avoid posting too frequently, as this can be overwhelming and turn off potential customers.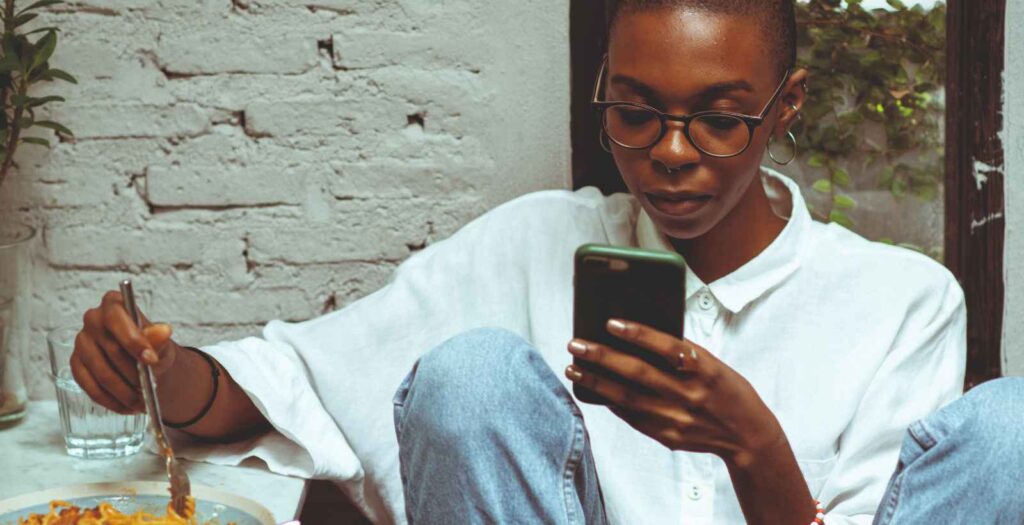 10. Connect with Other Pages
Connecting with other businesses and influencers can help you reach new audiences. Consider collaborating with them on content or running joint promotions. This can help you expand your reach and create valuable relationships.
11. Offer Exclusive Deals
Offer special deals and discounts to your followers. This can help you increase engagement and loyalty. You can also use this as an opportunity to collect email addresses for your mailing list.
12. Use Eye-Catching Visuals
People are more likely to engage with content that includes visuals, such as images and videos. Make sure to use visuals that are of high quality and relevant to your brand. You can also use tools like Canva to create custom visuals.
13. Run Polls and Ask Questions
Polls and questions are an easy way to get your followers to engage with your content. Consider asking questions about their opinions or preferences. This can help you gain valuable insights about your target audience.
14. Utilize Automation
Automation tools can help you save time and effort when managing your social media presence. Consider using tools like Hootsuite and Buffer to schedule posts and track your performance.
15. Track Your Performance
Make sure to track the performance of your social media efforts. Analyzing metrics such as engagement, reach, and website traffic can help you measure the success of your campaigns. This will allow you to adjust your strategy as necessary.
16. Collaborate with Other Brands
Partnering with other brands can help you reach new audiences. Consider collaborating on content or running joint promotions. This can help you gain exposure and build relationships with other businesses.
17. Post at Ideal Times
When it comes to posting on social media, timing is everything.. Consider using a tool like Sprout Social to determine the best times to post. This will help you maximize your reach and engagement.
18. Share User-Generated Content
User-generated content can help you generate more engagement and increase trust in your brand. Consider reposting content from customers or running campaigns that encourage customers to post about your brand.
19. Monitor Your Reputation
Make sure to stay on top of what people are saying about your brand. Monitor your page for any comments or reviews. If you receive any negative feedback, make sure to respond in a timely and professional manner.
20. Interact With Followers
Interacting with your followers is essential for growing your social media presence. Make sure to respond to comments and messages in a timely and friendly manner. This will help you build relationships and increase loyalty.
Conclusion
Social media is an incredibly powerful tool for businesses of all sizes. By following the tips outlined in this article, you'll be able to increase your social media exposure and reach new audiences. So what are you waiting for? Get started today and watch your business grow.
How We Can Help?
We hope that you enjoyed learning about how social media marketing can help your business. Are you ready to take your business to the next level? Then it's time to get a social media marketing plan! Don't miss out on the benefits of a well-executed social media strategy – start planning today!